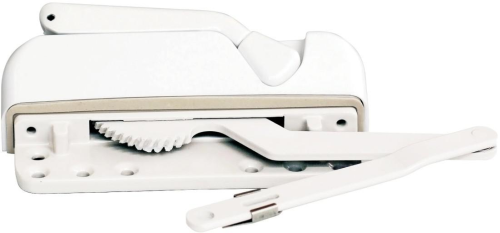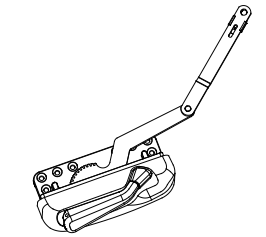 Description
02 SERIES - DYAD OPERATOR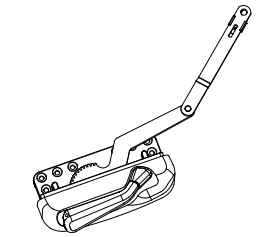 Main product color and For window type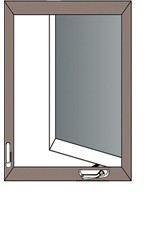 The 02 family of operators, engineered to
incorporate all of the core material character
of 01 series, such as zinc cast and hardened steel
gear arms, and has its integrated look by removable
"snap-fit' cover and full-flip folding handle design.
It is getting easier for manufacture to stock only non
color operators and quickly choose different color
cover for different requirement.
02 family Dual Arm, Dyad and awning operator
is based on maxim mechanicals, provides large
window operation.
1. Choose 02 series operator,according to your
window size and style. 02 family operator
supports low profile,rear mount version and
narrow window options.
2. Specify color code. (see COLOR CHART)
3. Specify LH or RH product.(see LH or RH
DETERMINATION)
4. Select mounting hardware, getting help from
HARDWARE SHOWN CHART in each product
illumination of this Catalog.
5. Material option
02 series' steel gear arms are ultrafine
powder coated after zinc electroplated to
increase ability of resistance to corrosion.
For coast climate, we offers stainless steel
package for your option.
FIG.1 APPLICATION OF 02 SERIES DYAD OPERATOR (SILL MOUNT)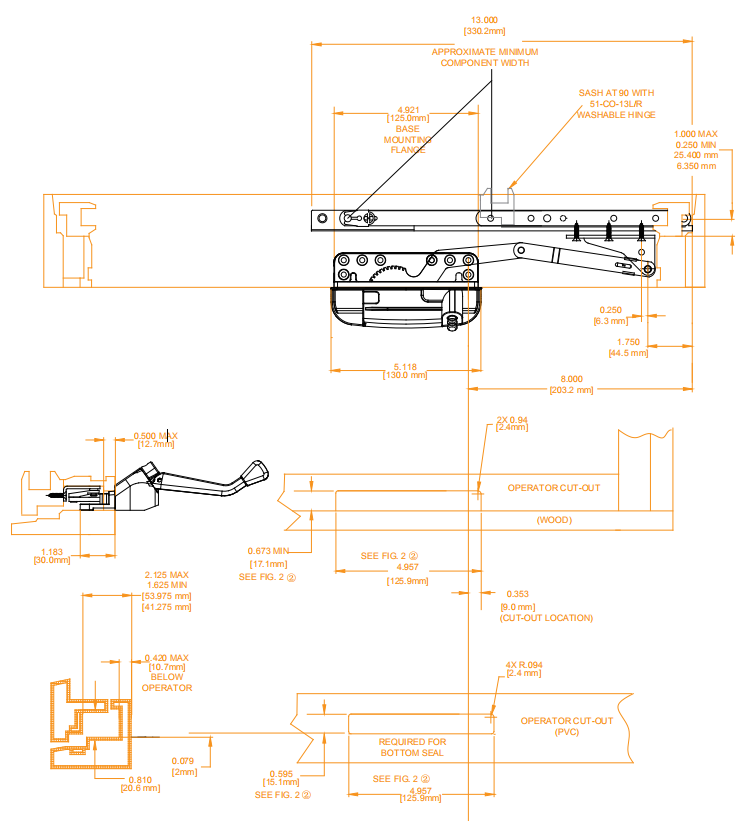 FIG.2 APPLICATION OF 02 SERIES DYAD OPERATOR SYSTEM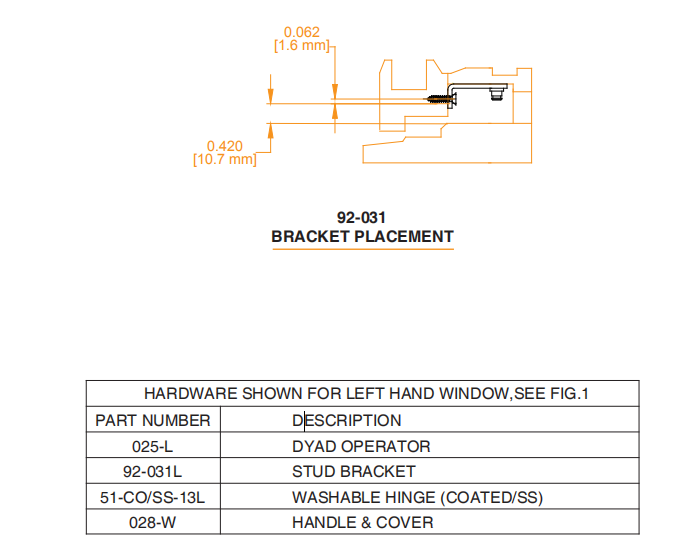 1.
②
HOLD THIS DIMENSION AS CLOSE TO THE MINIMUM AS MANUFACTURING
2. MOUNTING SCREWS FOR ALL HARDWARE SHOULD PASS PVC WALL OR A
SINGLE WALL WITH AND INTERIOR METAL INSERT.
FIG.3 02 SERIES DYAD OPERATOR (SILL MOUNT VERSION)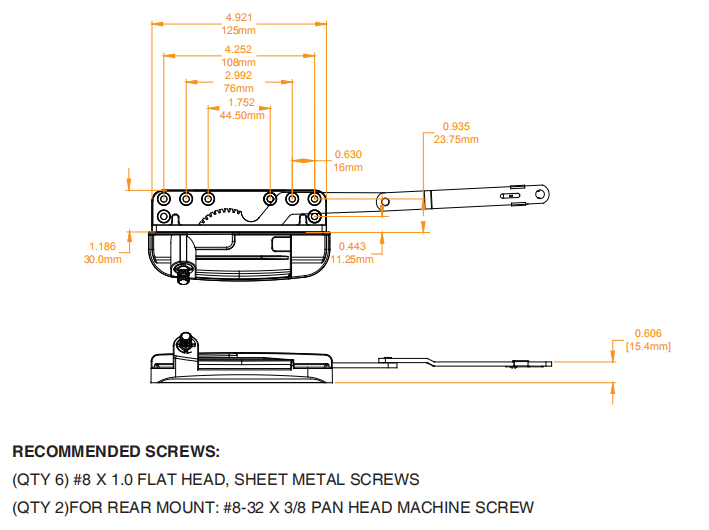 FIG.4 HANDLE & COVER 028-R

FIG.5 STUD BRACKED 92-031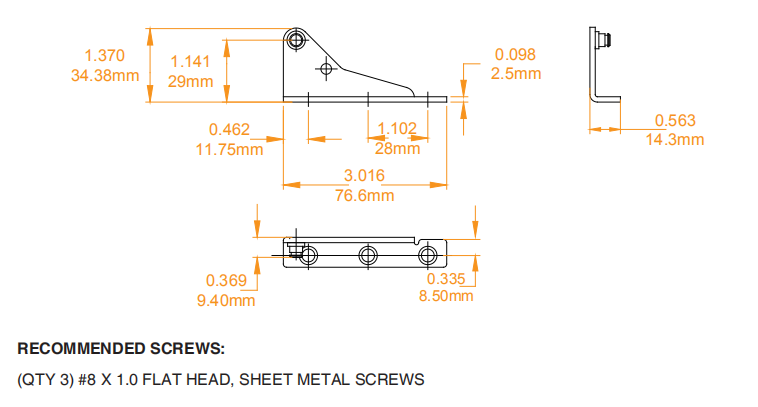 FIG.6 CUT-OUT OF 02 SERIES DYAD OPERATOR (SILL MOUNT VERSION)
LOW PROFILE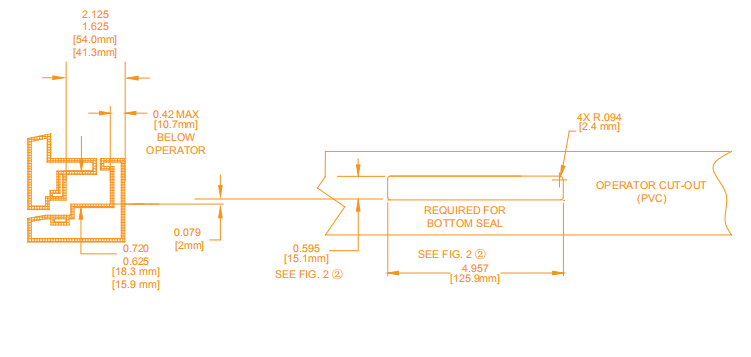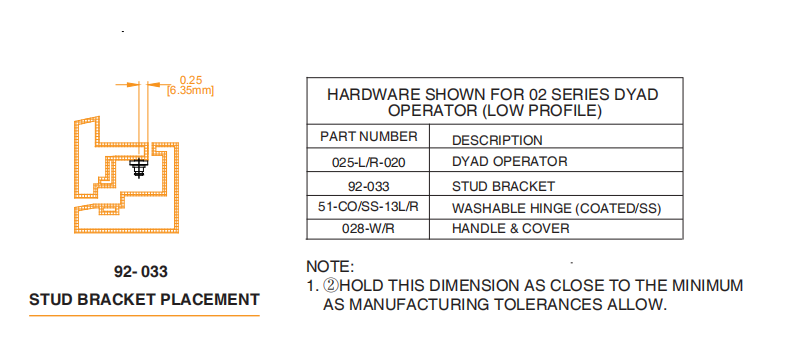 FIG.7 02SERIES DYAD OPERATOR 025-L-020
SILL MOUNT VERSION
LOW PROFILE