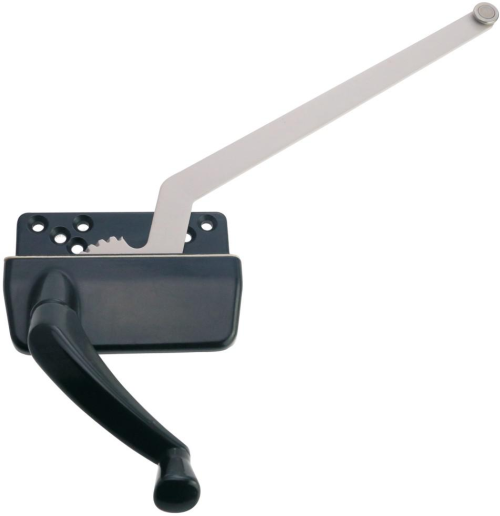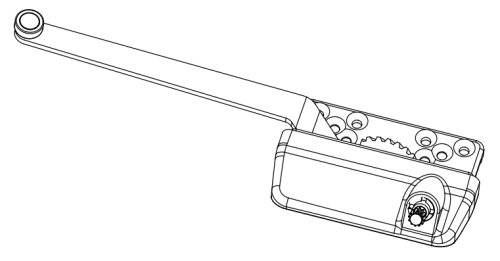 Description
01 SERIES SINGLE ARM OPERATOR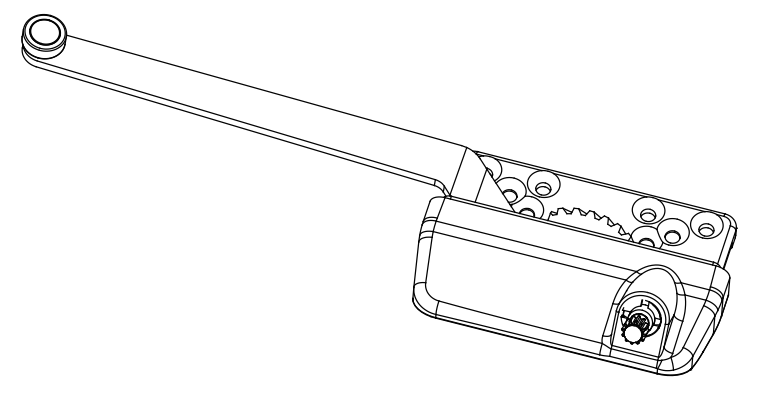 Main product color and For window type

High-pressure die-cast zinc case,crank handle
and knob. Hardened steel drive worm and
gear arm with nylon or stainless steel roller.
Ultrafines powder optimizes the flatness
and adhesion fastness of coating surface, that
provide excellent resistance to chipping,
statching and corrosion with maintaining color
stability for years in direct sunlight.
1. Choose 01 series single arm operator,
according to your window size and style.
(see Chart 2 , or contact with technician)
2. Specify color code. (see COLOR CHART)
3. Specify LH or RH product.(see LH or RH
4. Select mounting & crank hardware:
91-001 face mounting track
01 series' steel gear arms are ultrafine
powder coated after zinc electroplated to
increase ability of resistance to corrosion.
For coast climate, we offers stainless steel
FIG.1 APPLICATION OF 01 SINGLE ARM OPERATOR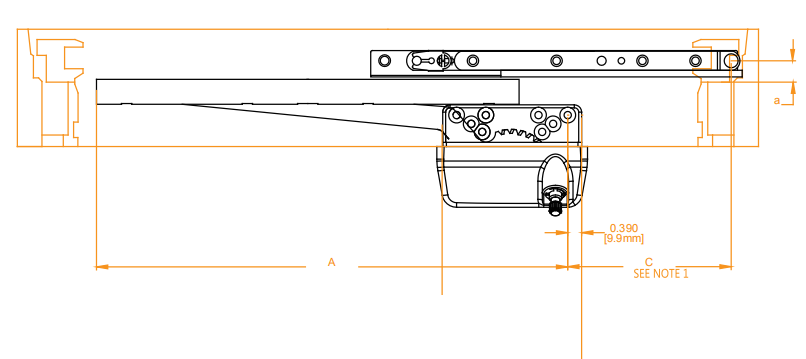 FIG.2 01 SINGLE ARM OPERATOR CUT-OUT DETAIL

NOTE: 1. TO DETERMINE THE C DIMENSION, ADD
DIMENSIONS a TO HINGE CONSTANT B
FIG.3 01SERIES SINGLE ARM OPERATOR (SILL MOUNT)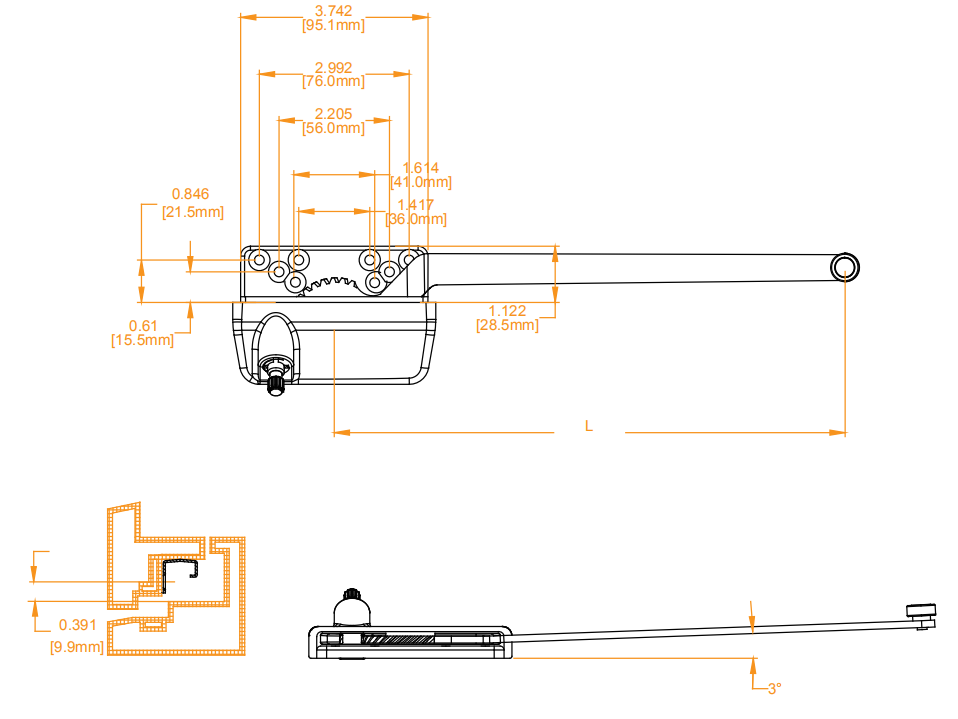 WOOD: (QTY 4) #10 X 1.0 PHILLIPS FLAT HEAD, SHEET METAL SCREWS
PVC & METAL: (QTY 4) #10 PHILLIPS, FLAT HEAD SCREWS (LENGTH AND
THREAD TYPE TO BE DETERMINED BY PROFILE)

WOOD: (QTY 5) #7 X .875 PHILLIPS FLAT HEAD, SHEET METAL SCREWS
PVC & METAL: (QTY 5) #7 PHILLIPS, FLAT HEAD SCREWS
(LENGTH AND THREAD TYPE DETERMINED BY PROFILE)
FIG.5 01SERIES SINGLE ARM OPERATOR (SILL MOUNT)

FIG.6 01 SERIES AWNING OPERATOR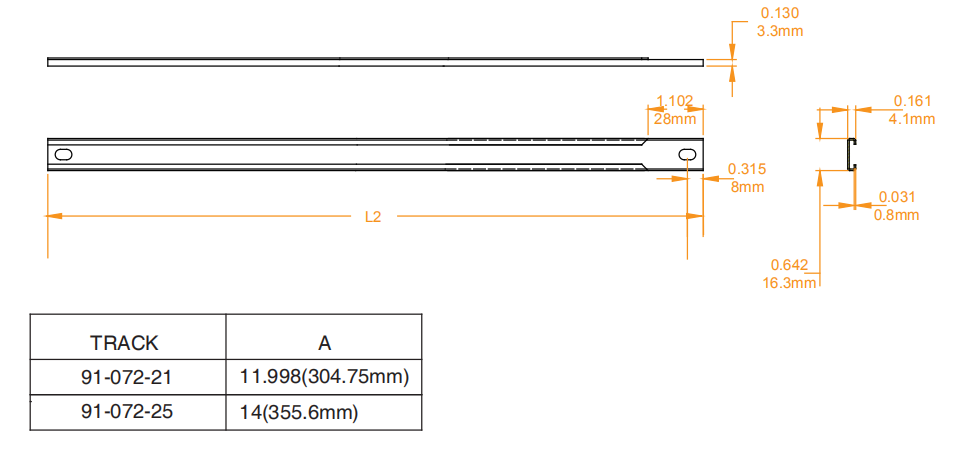 QTY 2 #8 X 1.0 FLAT HEAD, SHEET METAL SCREWS